At a time when water, electricity and the Internet are readily available, nearly 1.2 billion people around the world live in rural areas without access to water and electricity. Solar systems, a clean energy source, were a good help, but the cost was so high that farmers living on dollars a day could not afford it. They had to buy fuel such as kerosene, which was unsafe and expensive.
Lesley Marincola, master of mechanical engineering, designed a "Pay-As-You-Go" for these off-grid farmers, and distributors selling solar equipment, allowing farmers to share the prepaid costs. Finally, they can afford clean energy.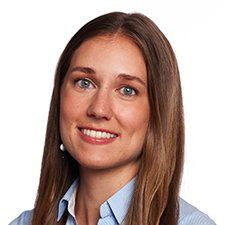 Lesley graduated from Stanford University with a bachelor's degree in product design and continued to study for a master's degree in mechanical engineering at Stanford. She said that in engineering classes, 80 % of her classmates are men. She is even less likely to see women in investment opportunities in the future. Wearing the label of a female engineer, Lesley has emerged in many major companies, including the Amazon Kindle, until she met a Kenyan woman Rose.
Rose is a smart Kenyan woman who lives in a rural area that is out of the water supply system. She works during the day and sells solar lights near the village at night.
According to statistics, 1.2 billion people in the world are in a state of disconnection with the outside world. Some villagers occasionally have power generation equipment due to donations from non-profit organizations or charities. Therefore, many households still use kerosene as fuel. However, kerosene is dangerous and releases toxic gases. The price is not cheap. The average household often uses nearly 20 % of its income to buy fuel lighting.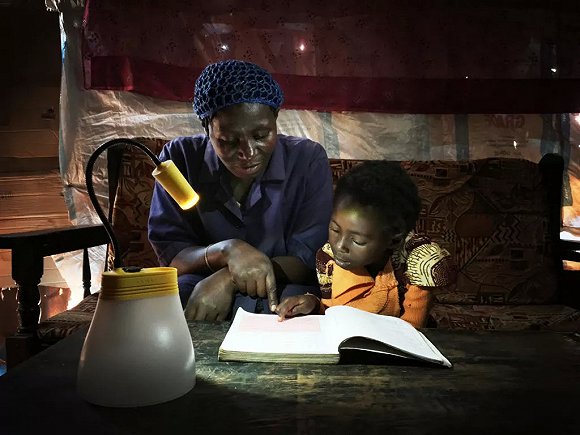 Solar energy is a clean energy source. It should help these households that are separated from the hydropower supply system to provide stable electricity, safe and low-cost, but Rose can only sell a few solar lights per month, and Lesley is troubled by poor sales, but she later found that Many farmers earn only $1 or $2 a day, and solar systems are often expensive to install. Poor farmers do not have enough funds or savings habits to buy clean energy systems such as solar energy at once. They also do not have bank accounts and can not borrow money. To maintain household lighting or other energy use, only a portion of monthly income can be spent on fuel, leading to a vicious cycle of poverty.
Leslie was wondering how she could completely reform the power industry so that poor isolated farmers could get the clean energy they needed.
Lesley came up with a win-win solution. She established Angaza in 2012, developed an electronic system platform, and cooperated with solar lamp manufacturers and distributors to modify their products. Combine these clean energy products with a "Pay-As-You-Go" system.
This pay-as-you-go system is for distributors to increase consumer energy use by allowing these poor farmers to pay for off-grid solar systems through affordable instalments.
According to the Global Off-Light Association, the power energy market in poor areas can be as high as 50 billion U.S. dollars per year, which is a blank market for distributors.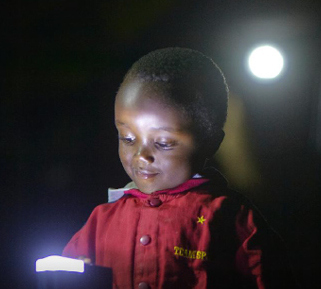 Distributors can also systematically collect user information through Angaza's platform. In addition to allowing them to remotely diagnose and solve problems, prevent product failures, and do not need to arrange technicians to travel to rural families to incur high costs, but also allow them to get more information. To expand the business.
It is even more convenient for users. They only have to pay a small down payment of about US$ 1-5, purchase solar lights through Angaza's local distributors, and obtain charging interfaces and solar panels; Just like the mobile phone call fee, the lighting time of the solar lamp is proportional to the cost paid by the user. Once the account balance is used up, the new fee will be paid by telephone. If no new fee is paid, the Solar System will stop providing electricity; In addition, users need to pay the remaining cost of buying solar lights within 12 months, approximately US$ 1-2 per month. They no longer need to worry about unsafe kerosene, releasing toxic gases, and save money on fuel to keep their children in school.

Angaza's system can not only be used for solar lights, but also cooperate with solar pumps, stoves, etc. to bring clean energy to the poor, change their habit of using kerosene, and reduce pollution of the environment and health hazards. At the same time, it has brought huge business opportunities for new energy equipment distributors in Kenya, Tanzania, Uganda, Malawi, Zambia, South Africa, India and Pakistan.
"By allowing these off-line people to pay in small instalments, they can eventually afford these products, and distributors also benefit from monitoring data and monitoring customer payments. Over the past two years, 2 million people have switched from fuels such as kerosene to clean energy, such as solar energy, and hope to connect solar systems to 100 million poor people over the next five years, said Peter Thuo, Angaza's customer manager.
So far, Angaza has benefited more than 500,000 households, saving them more than $50 million, Lesley said. "This is to give anyone access to the world, no matter where you are or where you are. "

Guangzhou City Poojin Electronic Technology Co., Ltd.
Business Type:Manufacturer
Product Range:Solar Inverter , Solar Charger , Solar Energy System
Products/Service:Power Inverters , Solar Inverters , Car Inverters , Solar Controller , Solar Generation Sysetm , Battery Charger
Certificate:ISO9001 , FCC
Company Address:Building B2,No.138,Pacific industrial zone(511340),GuangShen road,XinTang town,, Guangzhou, Guangdong, China


Next: Seven Trends of Global Solar PV Industry Development in 2019