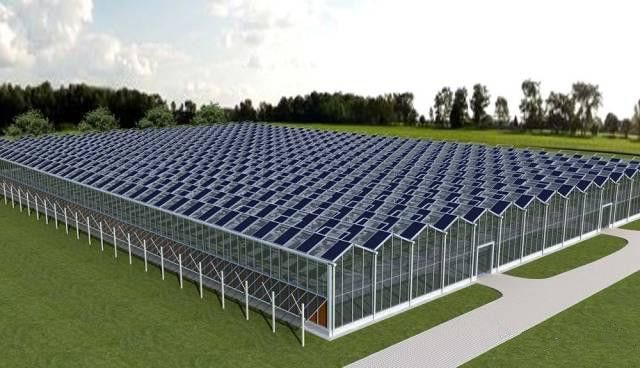 European PV industry rises
European demand for photovoltaic will be the strongest year since 2012 and is expected to reach 18 gigawatts, against the backdrop of an increasing number of business agreements. IHS believes that the more attractive cost competitiveness is the main driver of the European solar energy renaissance. Utility scale markets in Europe will be the biggest winners, accounting for 48 per cent of installations, up from 33 per cent last year.

"The increase is due to tenders from Germany, France, the Netherlands and Spain, which will increase the size of new utilities in Europe by 62 per cent this year," the IHS report said. Almost a quarter of the new photovoltaic capacity will come from private purchase agreements signed directly with large electricity consumers or energy traders. The main markets for private power purchase agreements are Spain, Portugal and Italy.
Renovation and upgrading

European aging photovoltaic facilities will be retrofitted, upgraded and resupplied in 2019. According to IHS Markit, about 40 gigawatts of capacity plants have been in service for more than six years. Although old-fashioned photovoltaic facilities benefit from generous incentives, aging technology and component defects will affect production capacity. Equipment manufacturers seeking new sales channels see opportunities, especially in Germany, Italy, and Hefaguo, Spain.

China will continue to promote global market dynamics

In the past eight years, China has experienced unprecedented growth in photovoltaic power generation, with 175 gigawatts installed. The National feed-in tariff policy stimulated the domestic market and the country quickly strengthened its manufacturing base. So far, China's national development and reform commission has begun pushing photovoltaic power to grid parity, but unsubsidized projects will generate little demand this year, according to IHS analysts. Still, analysts predict China will stabilize at 40 to 50 gigawatts over the next four years.
The IHS also said China would continue to support this estimate by providing a framework that reflects its climate-sensitive agenda and protects its manufacturing base. "Any major deviation by China from this path will have a significant impact on the global outlook," analysts explained. "

Large energy storage space for public utilities
The IHS said it would see the first meaningful installation of utility scale energy reserves juxtaposed with solar power plants this year. Most of the development will take place in North America, with a forecast of 500 megawatt-hours. American market growth will be boosted by federal investment tax credits. Last year, it was decided that the tax plan could also be applied to storage systems that juxtaposed solar energy with utility sizes. The IHS report notes that "projects to increase the size of utility photovoltaic systems for batteries in the United States have grown to more than 6 gigawatts," but analysts caution that many projects are speculative. However, they expect to build 2 gigawatts of energy storage over the next five years. With the exception of the United States, South Korea is another high-growth market for large energy storage this year.

Inverter Market Competition

Inverter prices have fallen 61 % in the past five years, putting enormous pressure on manufacturers 'profits and revenues. As a result, many suppliers have sought to diversify their product mix by providing engineering, procurement and construction services, as well as operations and maintenance. Analysts say the trend will continue. To avoid the commercialization of inverter products, suppliers must make rapid use of artificial intelligence, machine learning, Internet of Things applications and other new technologies. Charging of electric vehicles is expected to grow at a high rate over the next decade.

Module efficiency competition is heating up

The efficiency of solar modules has increased by 25 % over the past decade, and high-performance technologies such as single-crystal batteries are becoming mainstream. More efficient PERC batteries could account for half of global production this year, up from 14 per cent in 2016. "The possibility of using p-type PERC batteries for mass production of 400W modules in 2019 is being discussed," IHS said. "Longji, Jingke, Canadian Solar and other first-line brands have announced products that will reach 400W. However, the two-sided module may need to wait until 2020 or later to achieve a commercial breakthrough. Before that, the pilot will provide more data for investors considering technology, according to IHS Markit.

Full digitization of energy systems

About 30,000 new Internet of Things photovoltaic inverters are shipped every day this year, reaching about 11 million in 12 months. The industry will focus this year on how to generate value from the data they will provide, the IHS said. Operations and management may be the first application area of the development. For example, ABB, Schneider Electric and Siemens have provided a full range of industrial Internet of Things platforms.
In addition, there may be developments this year in the measurement, monitoring and operation of more decentralized residential and grid scale solar power plants. Even the combination of accumulated data may lead to utility management packages. "For example, combining customer measurement data, Solar Inverter output and weather information can enable utilities or grid operators to calculate and cover energy needs and better manage the grid. "