On February 14, 2019, the Guizhou Provincial Development and Reform Commission announced the "2019 Guizhou Province Major Projects and Key Projects List and Promotion Plan". In 2019, 2,738 major projects and key projects were arranged, with a total investment of 4,446.6 billion yuan. The investment is 720.4 billion yuan. It is understood that the list covers power projects in various fields such as hydropower, wind power, photovoltaic power generation, transmission and distribution.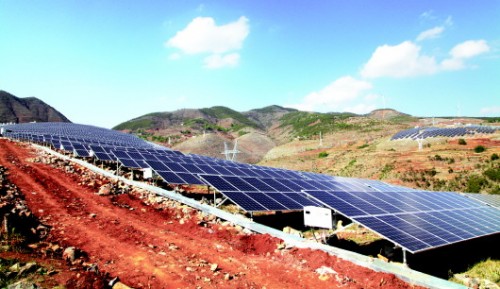 Guangzhou City Poojin Electronic Technology Co., Ltd.
Business Type:Manufacturer
Product Range:Solar Inverter , Solar Charger , Solar Energy System
Products/Service:Power Inverters , Solar Inverters , Car Inverters , Solar Controller , Solar Generation Sysetm , Battery Charger
Certificate:ISO9001 , FCC
Company Address:Building B2,No.138,Pacific industrial zone(511340),GuangShen road,XinTang town,, Guangzhou, Guangdong, China


Previous: Who in China Gets Subsidies? The Management of Photovoltaic Power Generation Construction in 2019 Will Face Great Changes
Next: The 12 Types of PV Companies that are Most Likely to Cose Down: More Debts, No technology, and Single Customer...